For the Argos Flakk Bunker you will need...
In this post of the Series "Template Construct", where we will show you how to build the Argos Flakk Bunker from July 2021's package, which includes all parts for building the entire kit.
For building this kit you will need all printed parts listed below, a scalpel, pincers, sanding paper and super glue. Depending on your printer's settings and generation, you might experience some warping round the edges or larger gaps than design. You can fix these with putty or by sanding it to fit
Part List
The Flakk Bunker is a fairy straight forward kit with only 10 parts. You will not have to prepare subassemblies. However, always dry fit before glueing!
The Parts
AG-062 Argos – Pavaise VS Projector Base (1x)
AG-067 Argos – Mega Bunker Side Emplacement (3x)
AG-027 Argos – Mega Bunker Garage Door (1x)
AG-005 Argos – Experimental Tech Topping (1x)
AG-074 Argos – Large Communication Dish (1x)
AR-046 Ares – Stub Quad Flakk (3x)
Printing
Most larger printers will fit all parts on one build plate. If you have a Mono X or Saturn sized printer, you can print the entire kit in one go.
Assembly
Please glue eveything in place as indicated on the picture below.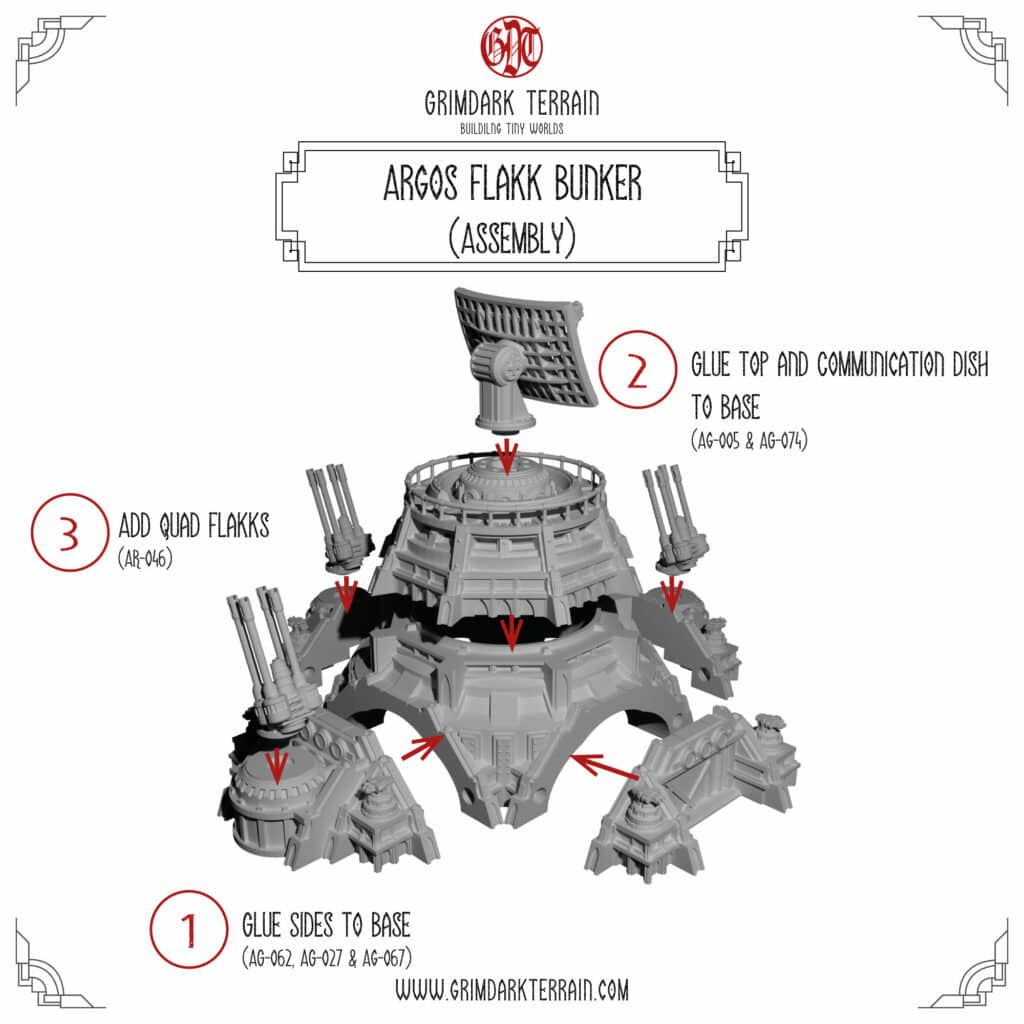 ---