December 2021 brings us heaps of new gothic parts for building Imperial Cities and fortified areas.
Spires for Buildings
The Imperial Palace line is getting a major addition in the form of modular spires that allow you to build all sorts of roof toppings to be added on your creations. It is also possible to use these spires to upgrade buildings you already made 😉 All you need is some empty roof space.
All spires have 1 or 2 slots that allow to connect to other parts vertically. Those slots are X, L, M, S and T. The spires follow a certain naming convention for the slots they've got: first letter is the bottom Slot, second letter is the top slot. Here are a few examples:
MM refers for a straight part that doesnt change the slot size
XL is a part that has X in the bottom and L on top
ST is a top piece that will connect to end pieces on the top
Here is a modularity demo for what you can do with the parts from the December 2021 Package: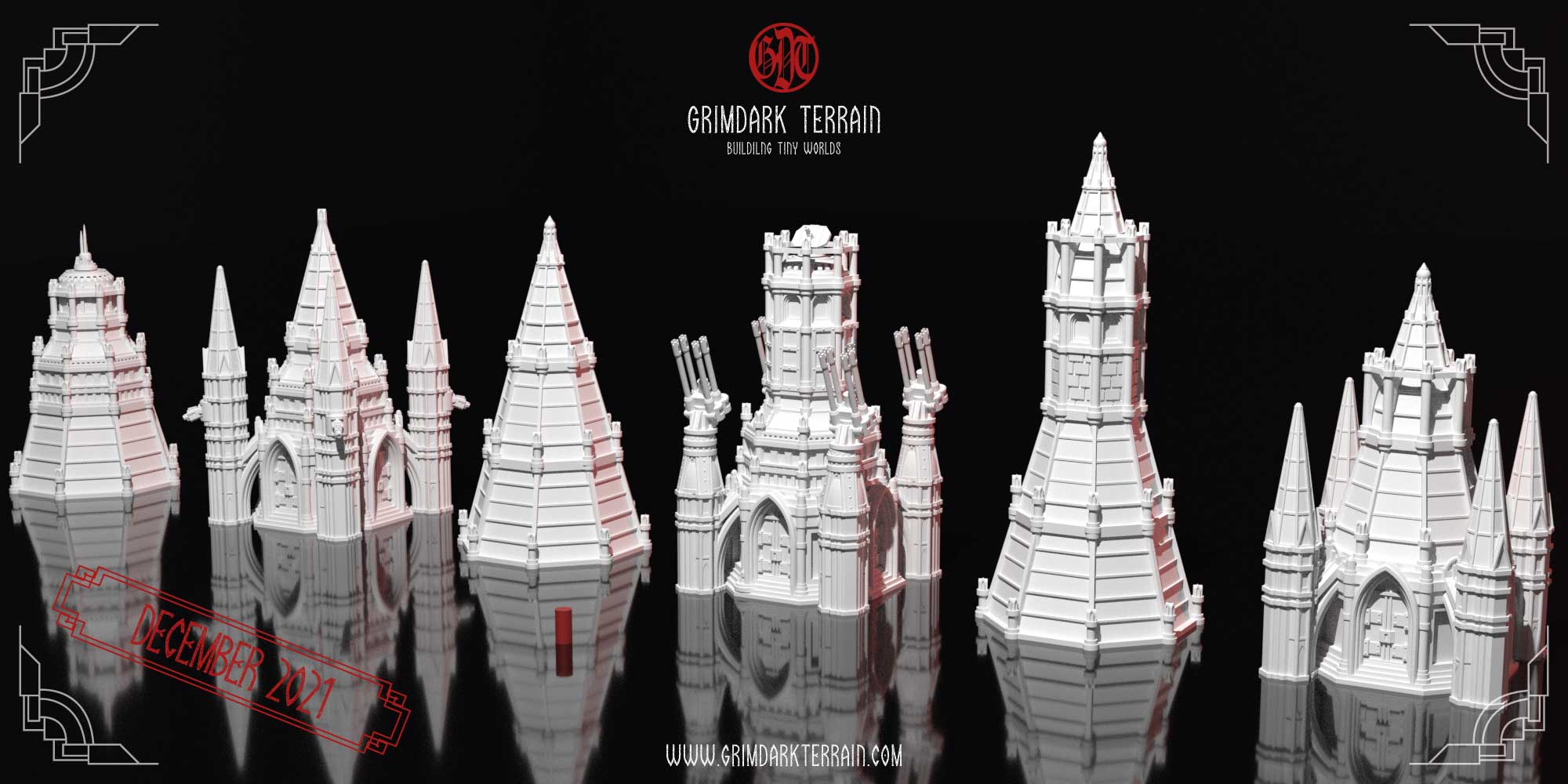 Here are all new spire pieces added in December 2021.
Also we now have two more ruined parts for building destroyed buildings (looking at you, Umbraculum!)
Aeolus Landing Pad Additions
Aeolus has been updated with two additional parts for the Landing pads. Both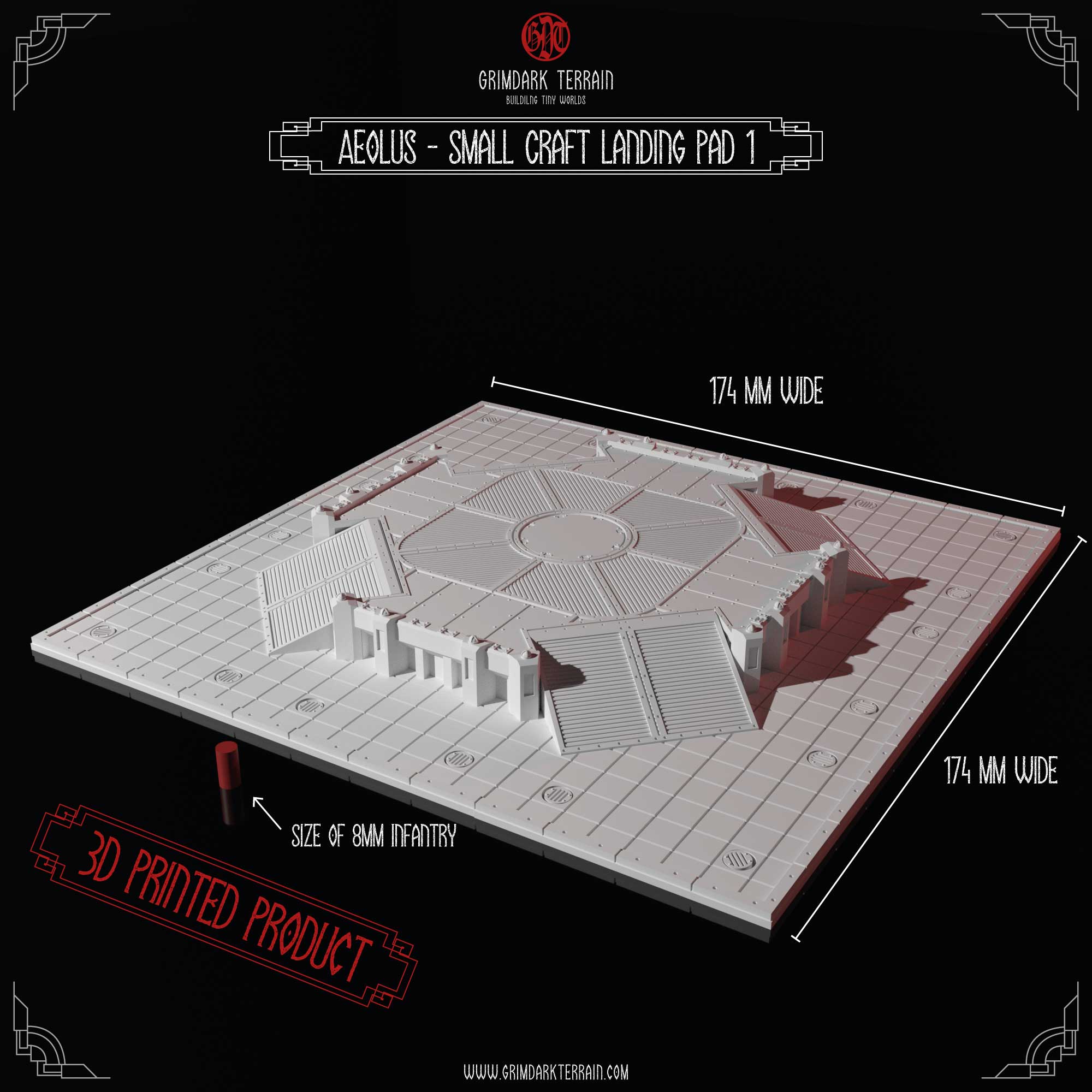 Check out the building instruction for the Small Craft Landing Pad. Don't worry a plastic TH will fit, but overhang.
Heresy Train
The Heresy Train gets an update with a Prisoner Waggon and two damaged Monorail parts.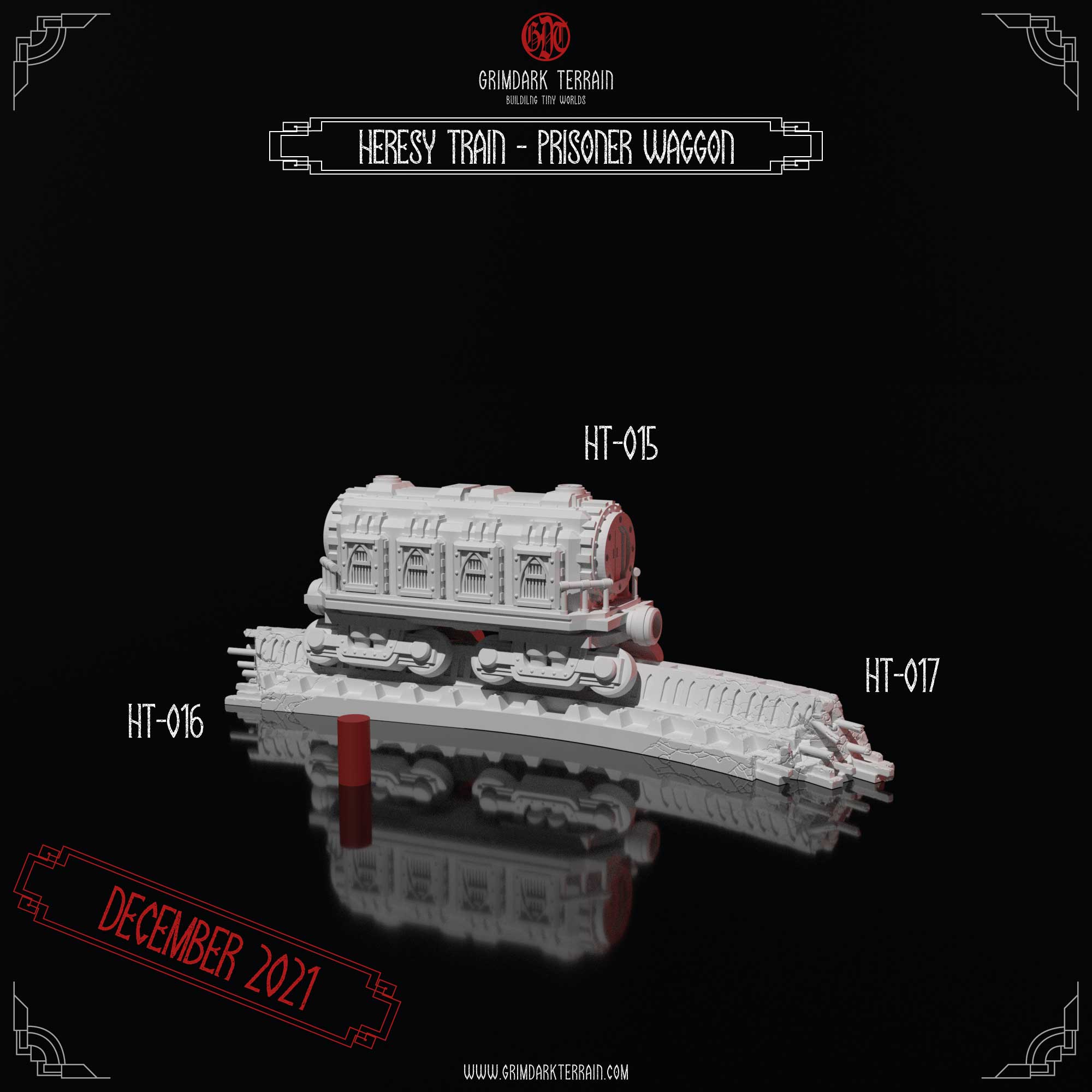 Here are the catalogue additions:
0.5 HCBT Olympus Mons
The Olympus Mons range has been updated with some 0.5HCBT Base Walls and the OM-100 piece. OM-100 is basically an emplacement that goes on top of 0.5×0.5 buildings and can be used in combination with any weapon emplacements (for example the Flaks from the Ares range). Here are a few examples of stand-alone and combined use of OM-100.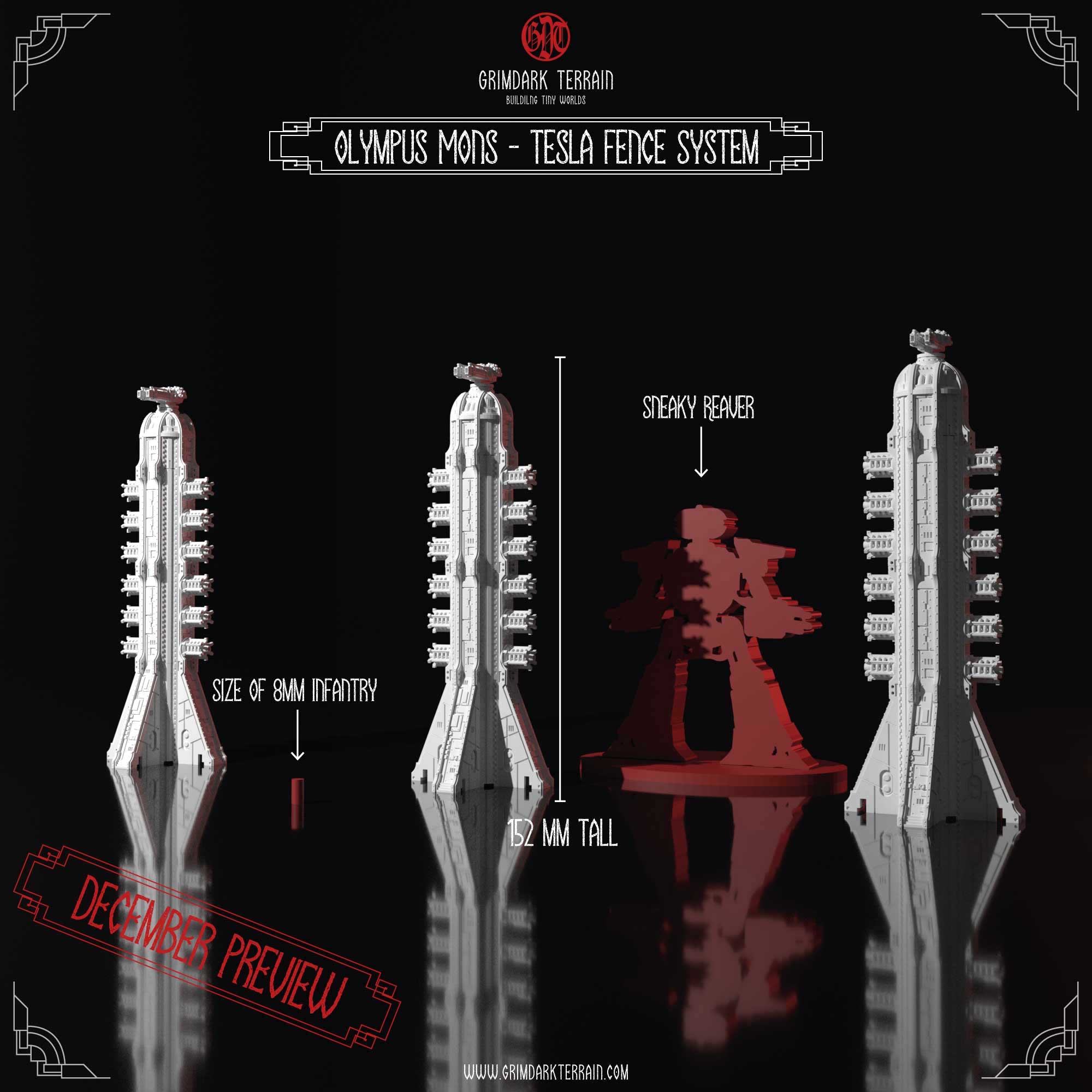 OM-101 allows us to build Tesla Fences (C&C? much?). Here are examples and check out these instructions. Check Out the Tesla Fence System
Here is the full list of Olympus Mons parts for December 2021.
Fortified Ares Walls
The Ares range has received an update with lots of new fortified Ares Walls in both Base Wall and Straight Wall version. With those walls it'll be easy to create more fortified versions of prisons, Arbiter buildings, Super Heavy Weapon emplacements and the like.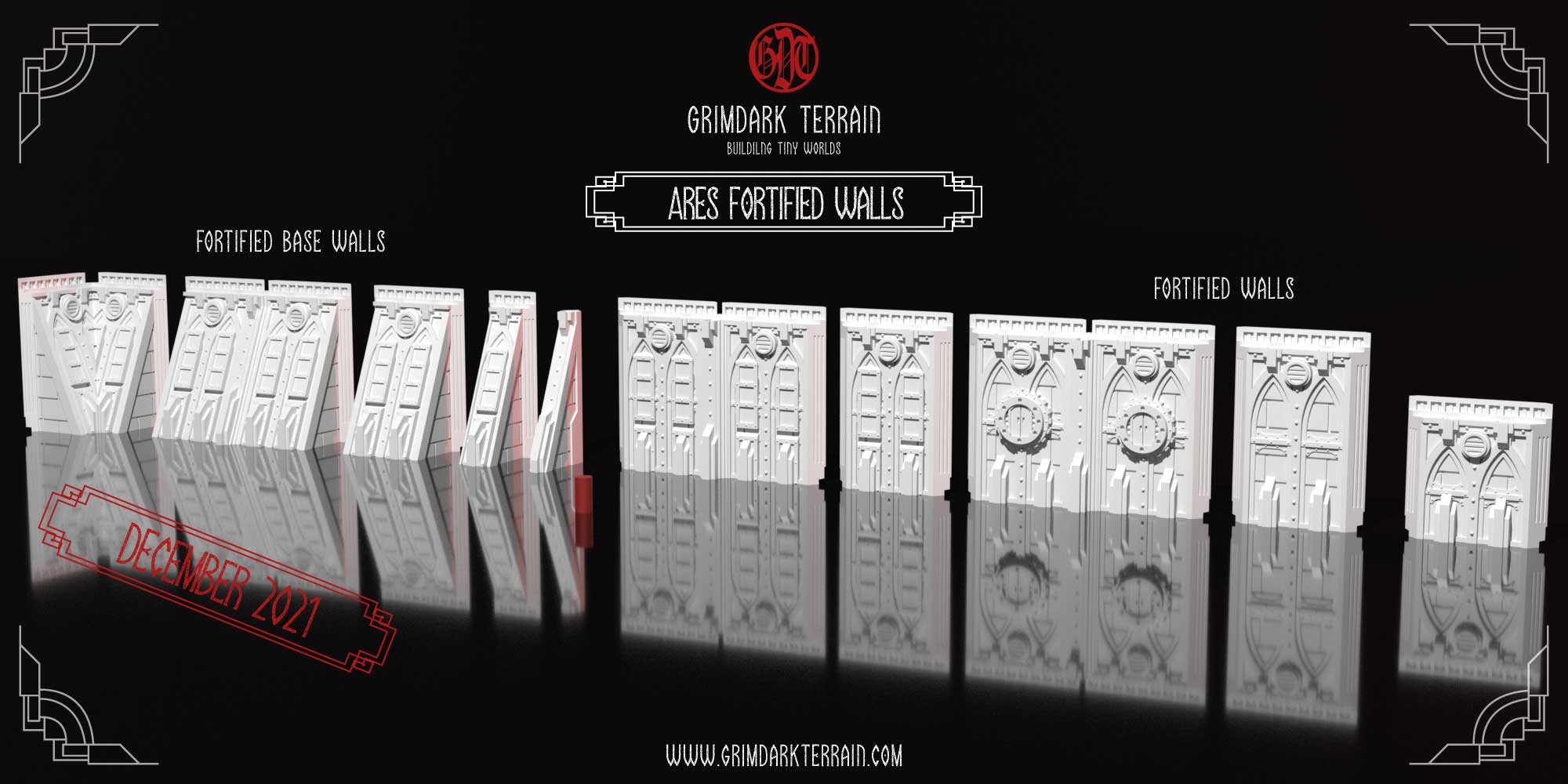 Here are all Ares parts included in the December Package.
Small Argos Additions
The Argos range has been hugely successful and is already on many gaming tables. Yet, there is creative community members like @wraithbone who come up with totally awesome (and unintended) uses of the Argos parts. Wraithbone has been using the Air Control Tower parts as big industrial chimneys (check it out here). I loved this idea so much that I made a fitting topping, so everyone can build these! 😀
Check here for Grimdustrial Chimneys.
Another frequent request have been small standalone stairs to be connected outside of a small Argos landing pad. This way pilots of very small crafts landing on these pads will not have to enter a build first to reach ground level.
Check here for the small stand alone Argos Landing Pad.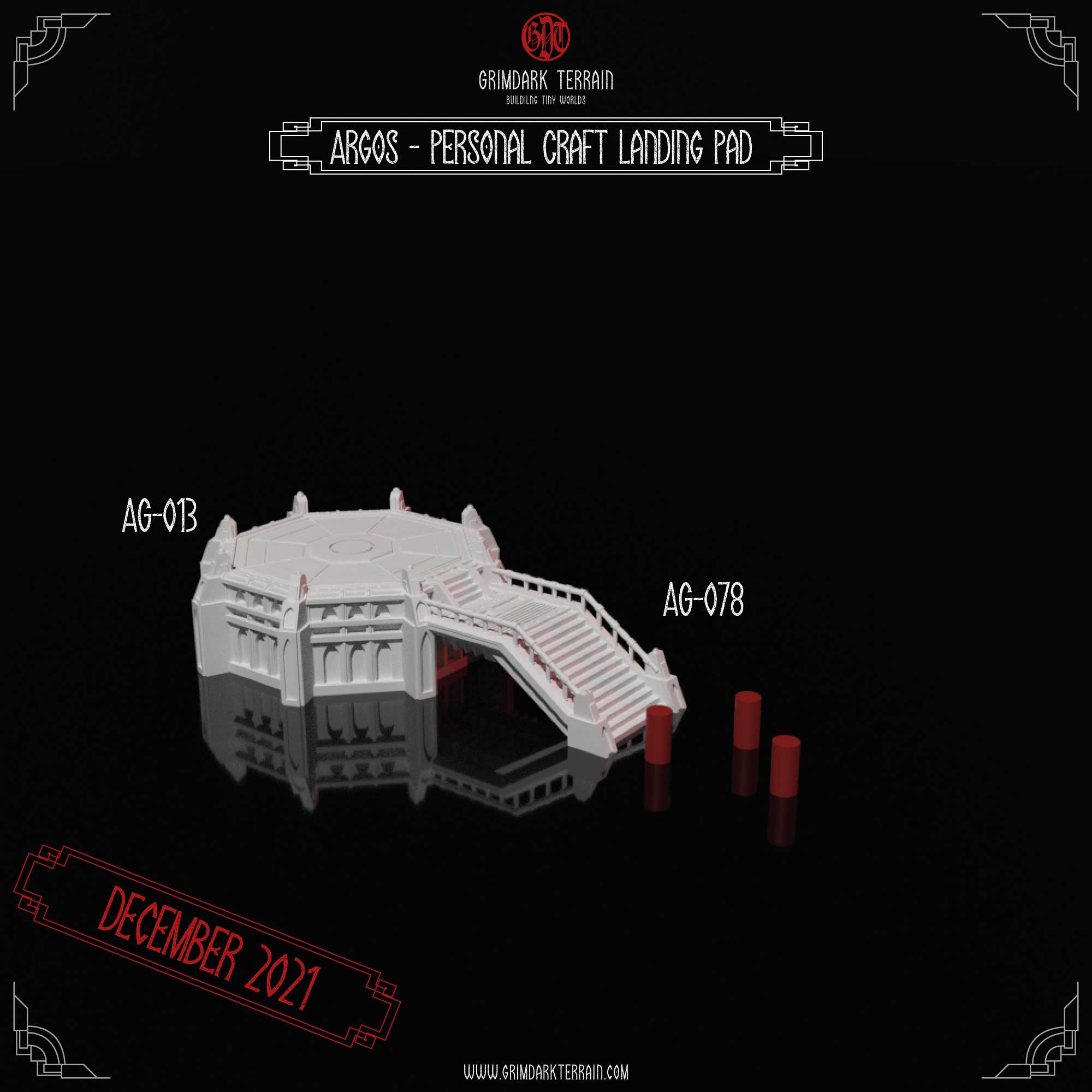 Those are the additions to the Argos Catalogue:
Full Parts List – December 2021
And here is a full list of all the parts included in the December 2021 STL Package.
---