October 2021 brings us heaps of new gothic parts for building Imperial Cities. Also a new Vulcano Cannon Emplacement, lots of topping / roof options and finally streets.
The Menue
This month we have a 3 course Menue with the following dishes (aka buildings) that can be build with the parts included in the package. Important: older parts are included as well.
Ares Vulcano Cannon Emplacement
Imperial Umbraculum (Large Building)
Roofs!
The selection of roofs has been expanded. While IP-043 and IP-044 work like a simple floor / topping, the other parts are a little bit more complicated. With flying buttresses and all sorts of outside greebles being a thing in the Imperials Palace line, roofs need to take that into consideration. I didn't want to make roofs that would limit the possibilities of an Architect, therefore I made the roofs as "slot-in" roofs.
Here is an illustration: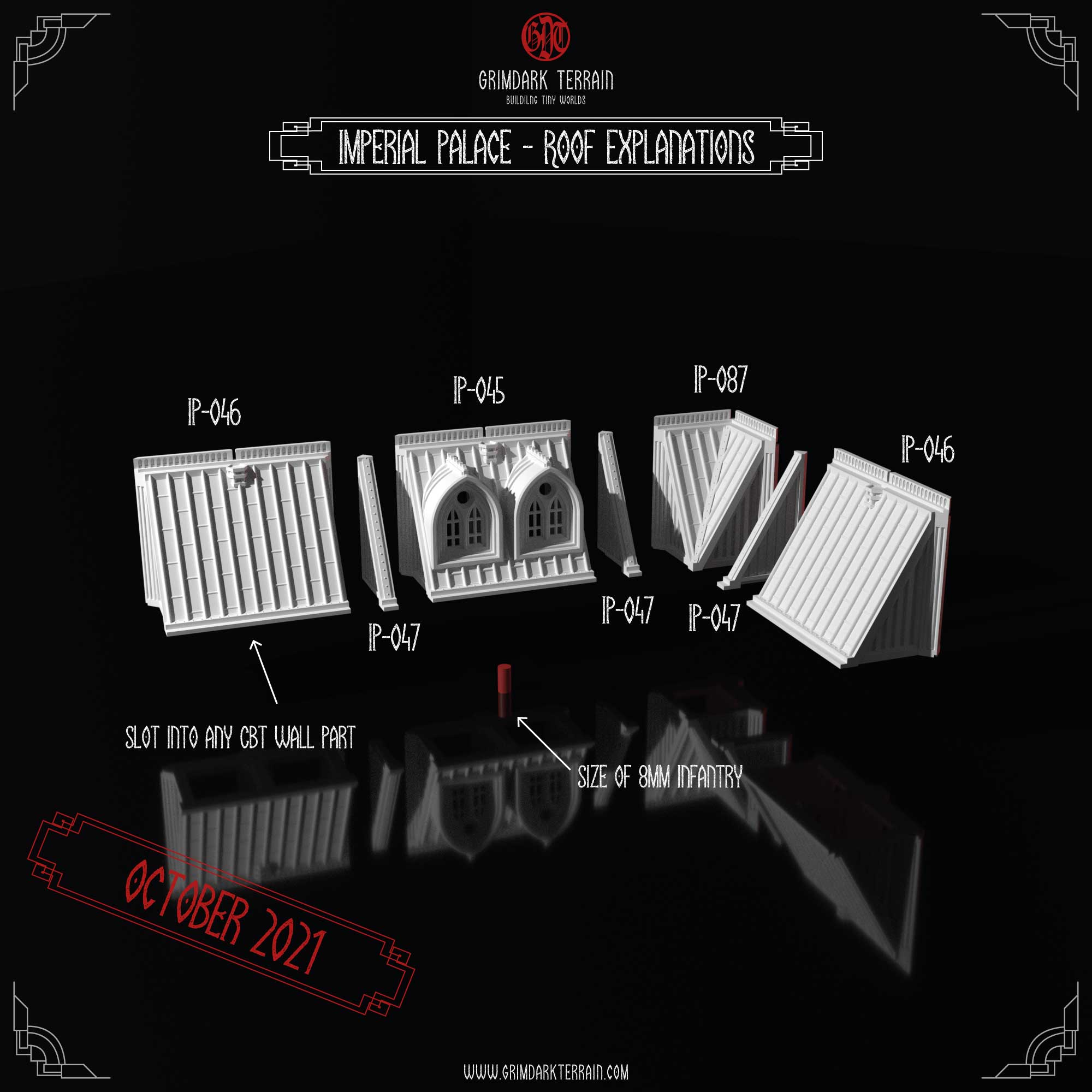 Basically, for every roof part, there needs to be a IP-047 part in between. This is the system for Trifectorium roofs (google that word, in case you want spoilers) but also for nave roofs in the future. The width of the roof (2CBT or 1CBT) does not matter for this system. Just remeber when printing to include enough IP-047.
If you wish to connect a Trifectorium roof to the side of a wall, please use IP-094 or IP-095 for connecting (both parts are on the list below).
Streets!
The streets are having their debut in October. After some tinkering and loads of testing, I settled to sticking to the 29x29mm increments, following the smallest civitas width. This means, that all future streets will be a surface mutltiple of 29x29mm.
The four debut parts have measure 116x58mm and 58x58mm. The good thing about these measurements is, that with a little spacing, it perfectly adds up to 21×21 units for a 2x2ft table segment… do you see what I am doing? 😀
Flying Buttresses!
There is a number of parts that can make up an even greater number of flying buttresses (parts listed below). For the top of the Flying Buttress you can choose between an emplacement (IP-112 and yes, alle guns and emplacements fit) or a spire-y topping (IP-113). The buttresses are of course multiples in height and you can easily build alongside the walls you made.
It is also possible to use these buttresses to upgrade buildings you already made 😉
An interesting piece is IP-147, that will act as a topping connceting to the wall.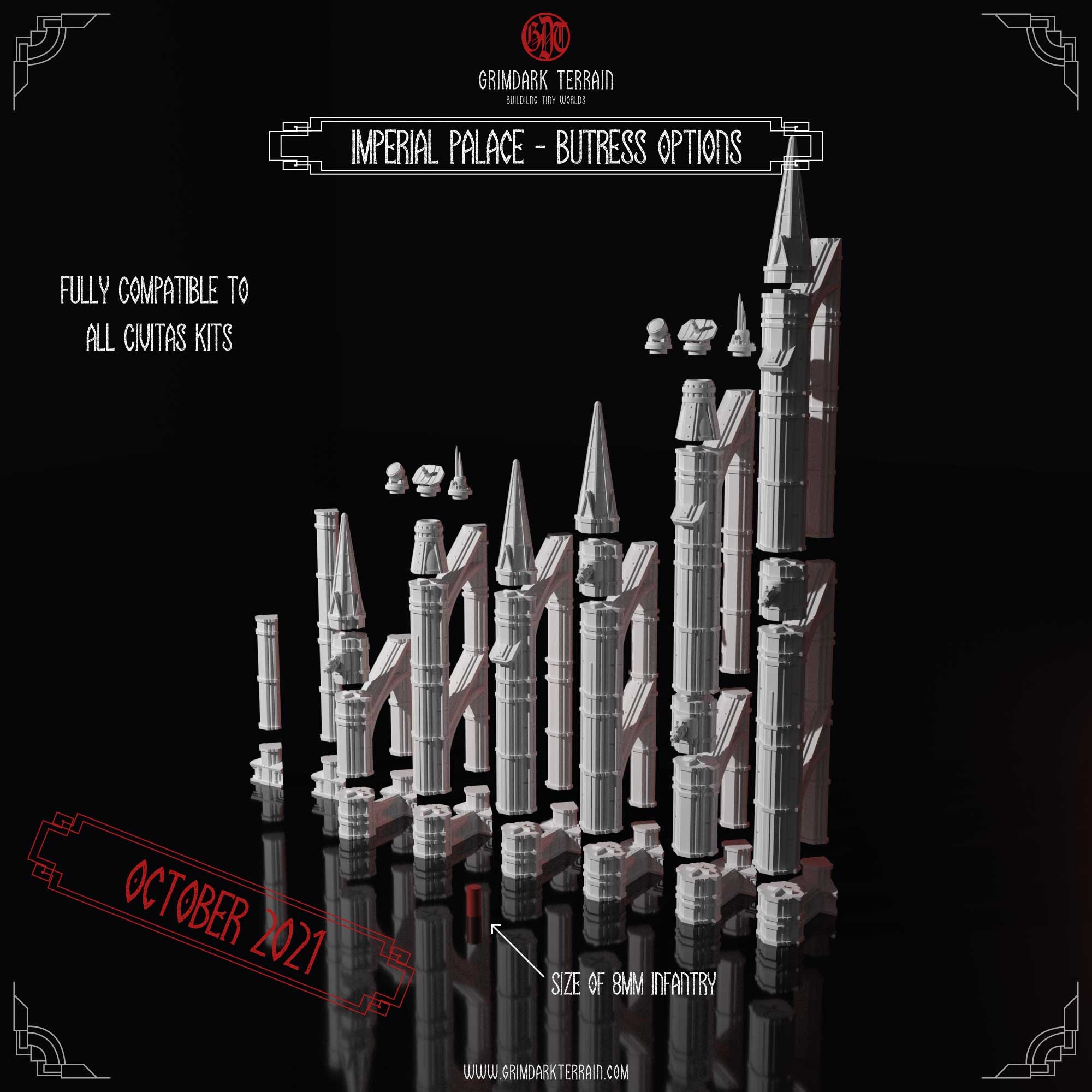 Full Parts List – September 2021
And here is a full list of all the parts included in the September 2021 STL Package.
---