[Goal Reached] Already 150 Subscribers!
Holy cow that was quick! But as promised every January Subscriber will receive the basic set of the Heresy Train as a bonus.
Please be aware that because of a very sloppy design process this train does absolutely have no brakes at all…
The bonus pack includes the train locomitive, a waggon to fit GW plastic containers and a straight monorail. This set goes to sale on my shop in February.
The download is available for all subscribed Architects and Machinators in the download category.
Here are a few more renders of the train (red boxes indicate the size of a GW container):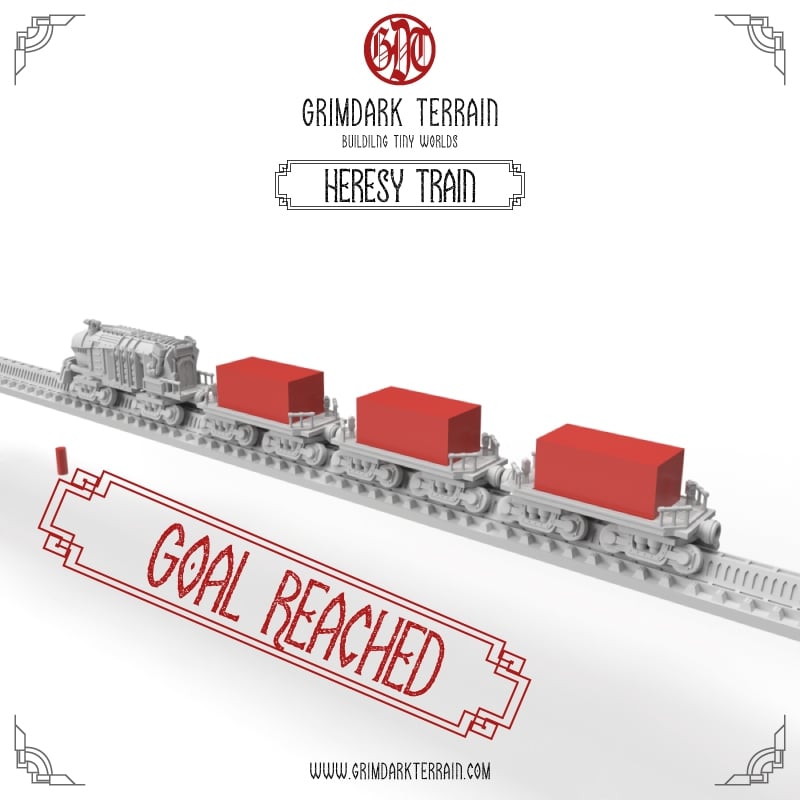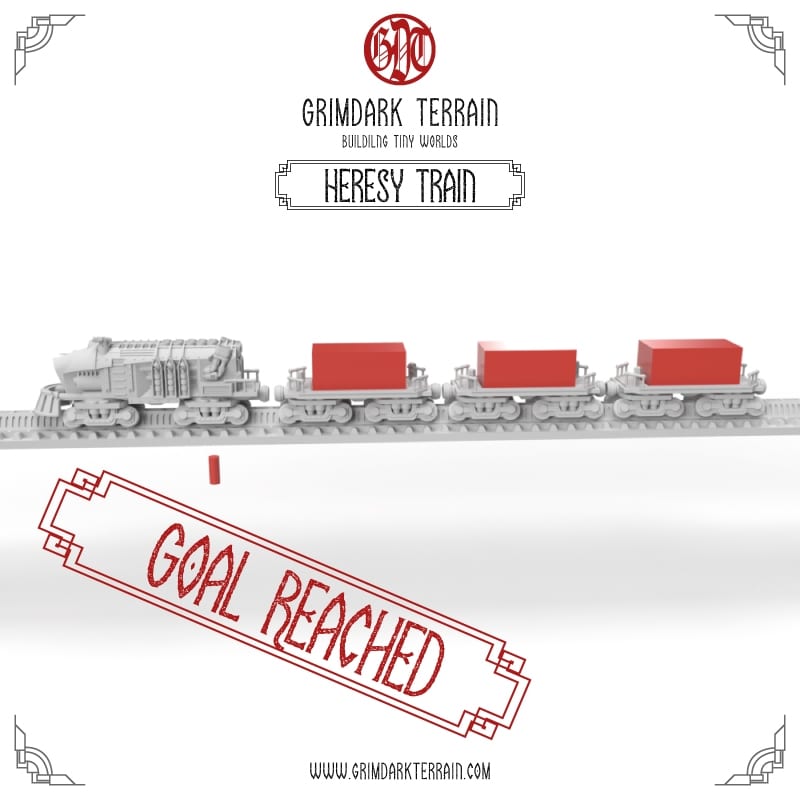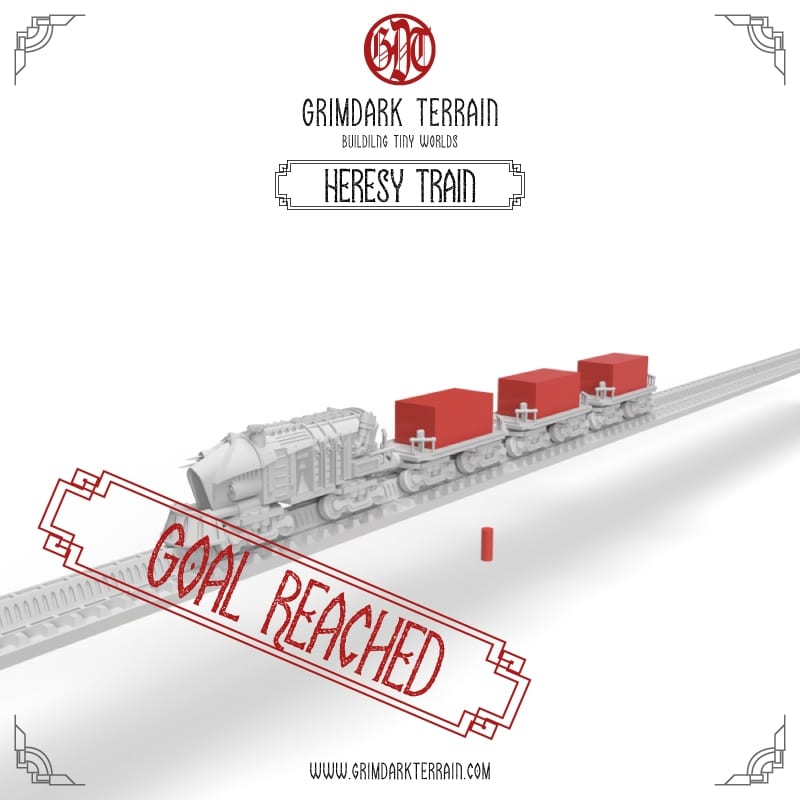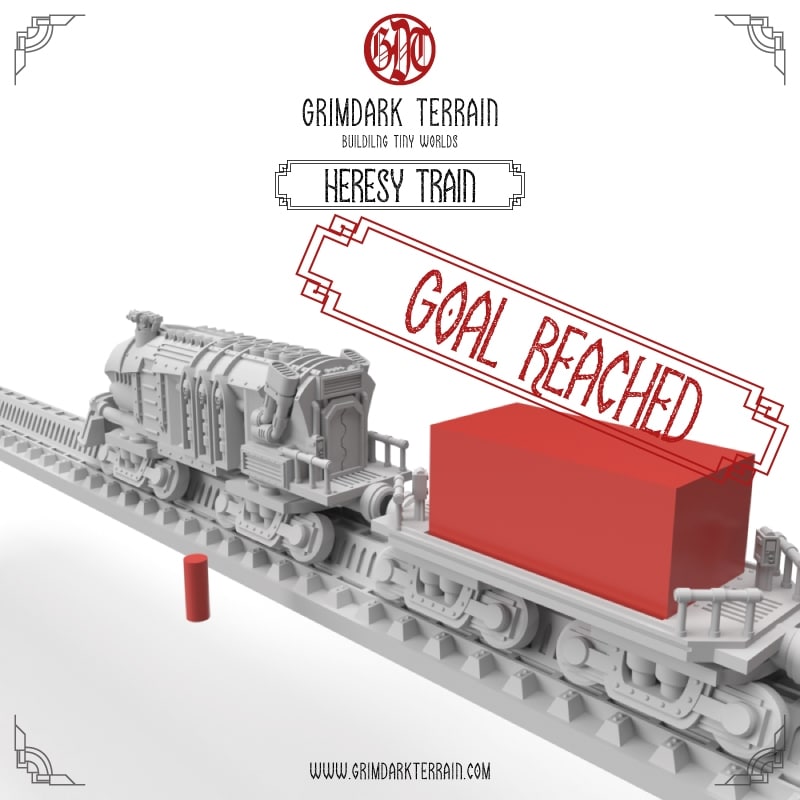 ---